Miri Regev, Cultural Minister, unveiled the special logo for Israel's 70th birthday and released some details of the upcoming celebrations.
In honor of Israel's 70th birthday,  the birthday bash will go for 70 hours, from Wednesday, 18 April 2018 until Saturday, 21 April 2018! It will kick off with the traditional ceremony at Mt. Herzl, the military cemetery where Israel's national heroes are buried, followed by the largest fireworks display in the country's history. After the fireworks end, an all-night beach party begins, stretching along 70 kilometres of coastline. Thursday, 19 April 2018 will feature a parade honouring Israeli innovation and the Israel Prize Ceremony. Friday, 20 April 2018 will see street parties throughout the country! The festivities will wrap up on Saturday, 21 April 2018, with a musical event representative of Israeli society.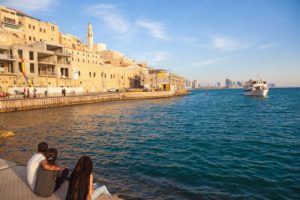 Discover Israel with Eshet Incoming to celebrate a birthday no one will ever forget!
Contact us to request a tailored proposal.