One of the most experienced teams in the country, providing their vast knowledge, unforgettable experiences and fresh creativity.
Myanmar Polestar DMC is one of the first established destination management companies based in Yangon. Myanmar Polestar DMC will provide with you a wealth of knowledge, experience and dedication, in a country taking its first steps into the incentive and conference market.
One of the most miss-understood countries in Asia, Myanmar remains one of the most mysterious and undiscovered destinations in the world; a land of breathtaking beauty and immense cultural heritage. A luxury cruise along the Irrawaddy River will provide you with incredible insights into the Myanmar's captivating history, while the streets of Yangon show off the relics of the colonial period. Beyond the history, Myanmar is a feast for the eyes with the lush green landscape of Shan Hills to the pristine white beaches of Bay of Bengal.
The international spotlight has been placed firmly on Myanmar over recent years, as it enters into a new age in its history. With this new interest comes immense investment, resulting in brand new hotels and conference centres being built throughout the country, enabling Myanmar to enter the MICE market with force. Travelling to Myanmar allows you the opportunity to be at the forefront of this transition, whilst simultaneously playing a key role in the country's economic and international development.
CONTACT US
Myanmar (Burma) at a glance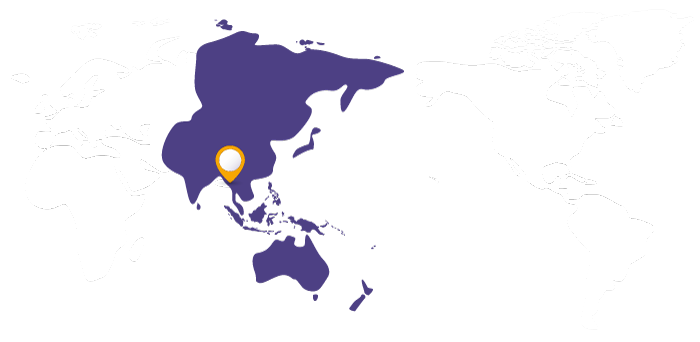 Flight time from Sydney: Approximately 10.5 hours
Language: Burmese
Currency: Burmese kyat
Photos courtesy of Myanmar Polestar DMC
highlights of myanmar
Soar above the 3,000 temples in a hot air balloon
Experience a luxury cruise along the Irrawaddy River
Indulge in Burmese culture at Bagan where Theravada Buddhism was established
Explore Yangon where relics of the colonial period still remain
CONNECT WITH US
If you would like a tailored proposal or more information on this destination, kindly fill out the below form and someone from our team will contact you.
Sydney, Australia
M +61 (0) 416 289 727
E marissa@destinationmarketing.com.au