DMS drives their portfolio into a new era of progressive expansion cementing their partnership with Israel's leading DMC, Eshet Incentives and Conferences. With over 30 years' experience from a highly respected team having serviced over 100,000 happy agents and a ground breaking 2 SITE Crystal Awards, Eshet Incentives and Conferences holds its ground joining DMS' esteemed network of ground operators.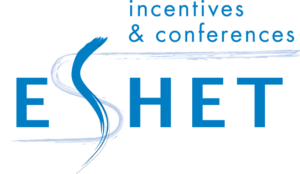 Managing director, Marissa Fernandez, DMS shared, "In the past we always reached out to Eshet Incentives and Conferences when one of our loyal clients sought occasional assistance in this specific region. As we have noticed increased interest from both the luxury leisure and MICE sectors towards Israel in recent times, we knew it was time to solidify our partnership with Eshet Incentives and Conferences".
For the curious traveller and avantgarde meeting planner, Israel is full of mystery, evoking feelings of passion and inspiration. Delivering breathtaking pathways to Nazareth, Jerusalem, the Dead Sea, Tel Aviv and beyond, Eshet Incentives and Conferences are the experts in combining historic landmarks and distinctive modernity across 'the land of creation'.
Collaboration and consistency are traits DMS abides by and signing a highly experienced and well-known operator in Israel is yet another demonstration of this. The pioneers of DMC representation in Australia continue to stay true to their tagline, 'global connections' with this new appealing addition to their portfolio. To learn more about Eshet Incentives and Conferences along with other operators within the elite network DMS have handpicked  please click here.