Luxury Camps – Glamping Experience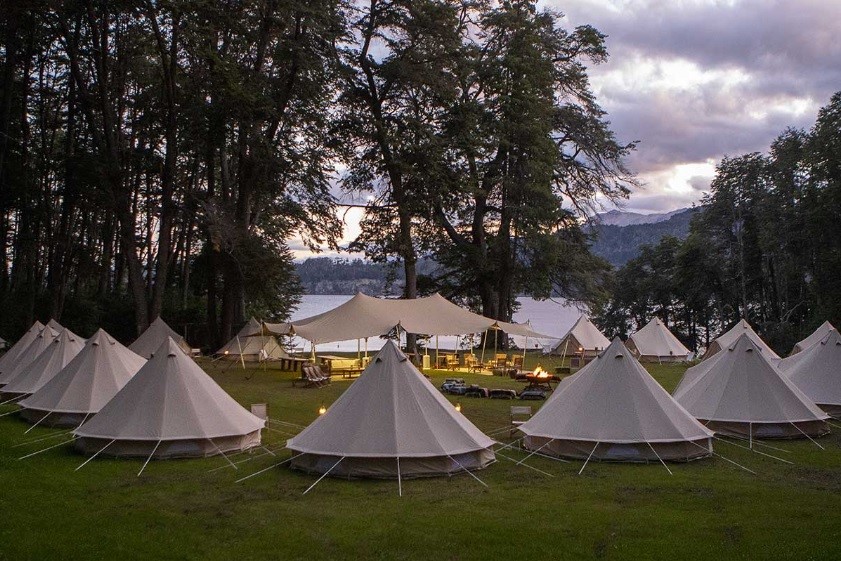 We can create and develop comprehensive events throughout Argentina that combine glamping, luxury nomadic camps, activities, gastronomy. Imagine arriving to Barilcohe to one of these beautiful relaxing camps, where nature is the wow factor. Away from everything but ready to RE-connect.
We have no limits to create the "never done before" for nature and adventure lovers both for leisure travel and groups up to 60 pax.
Argentina – Lake District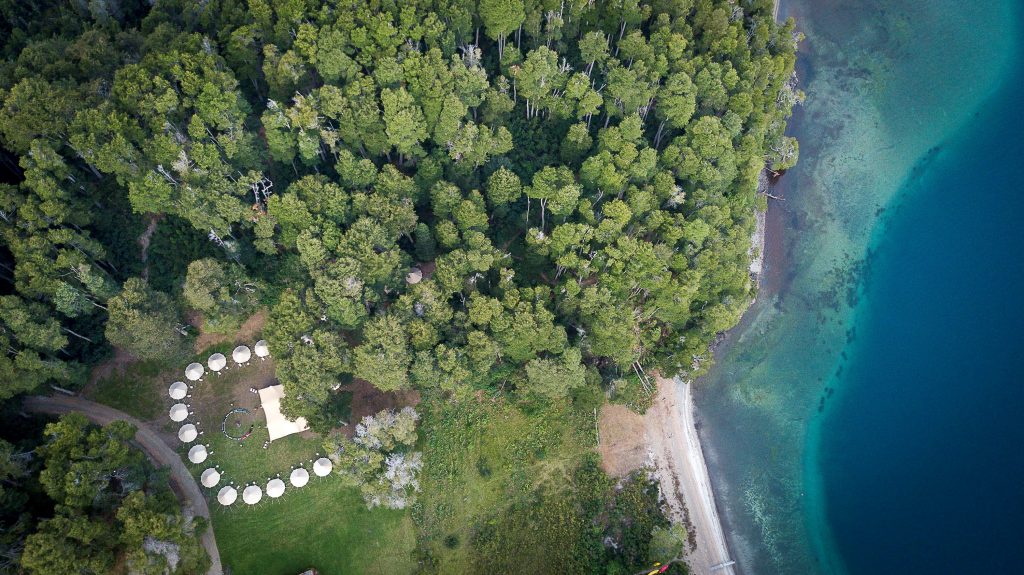 Argentina's lake district and Northern Patagonia have spectacular landscapes, snow-capped mountains, pristine rivers and lakes, privileged vistas and native forest to discover and explore.
Glamping Tents and Domes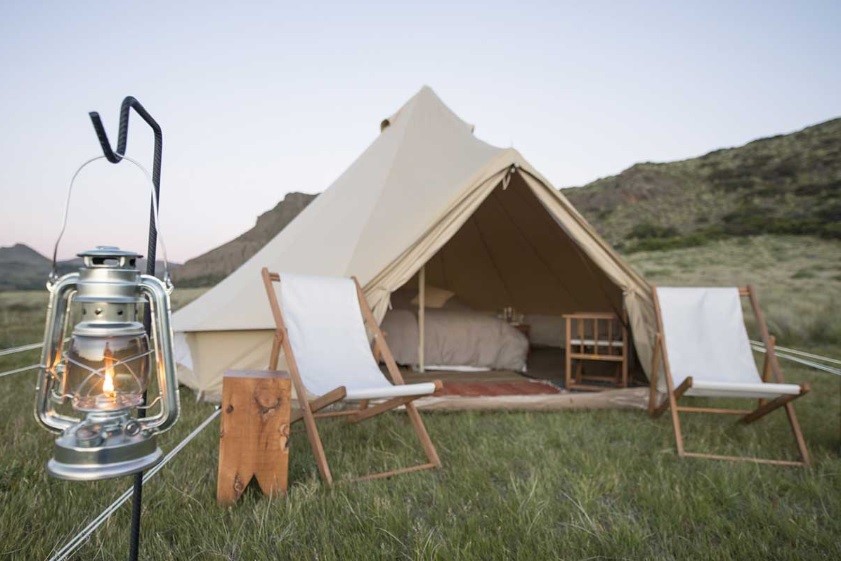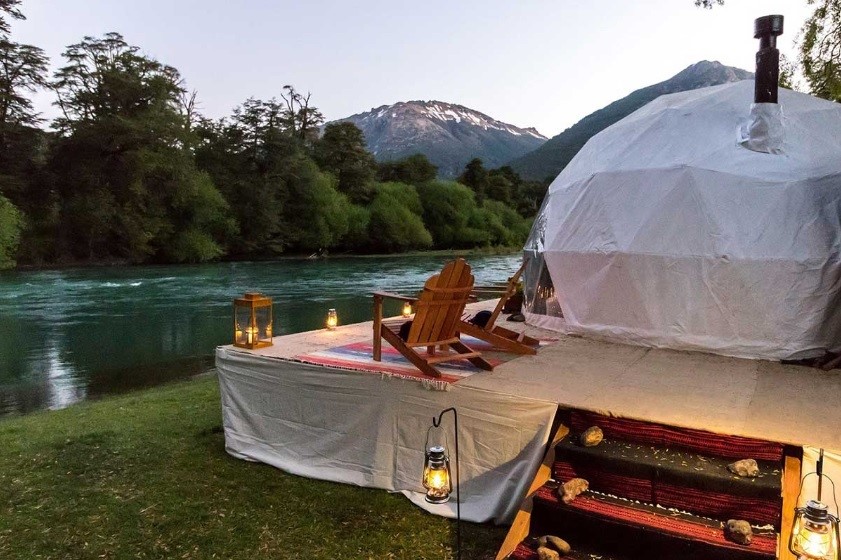 Outdoor living in Argentina
The outdoor livings are mounted in privileged places to relax and enjoy the camp with Comfortable chairs and tables Outdoor fireplace* Personal alpaca throw blanket Lanterns Activity board.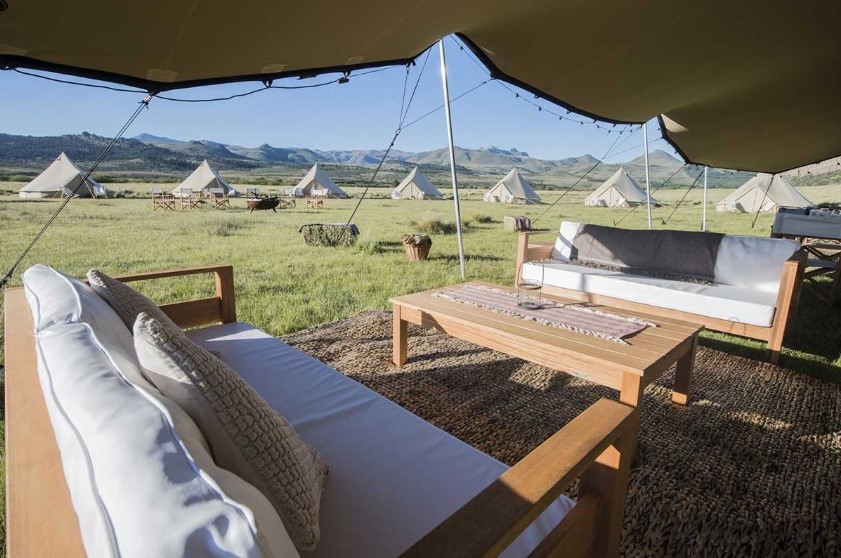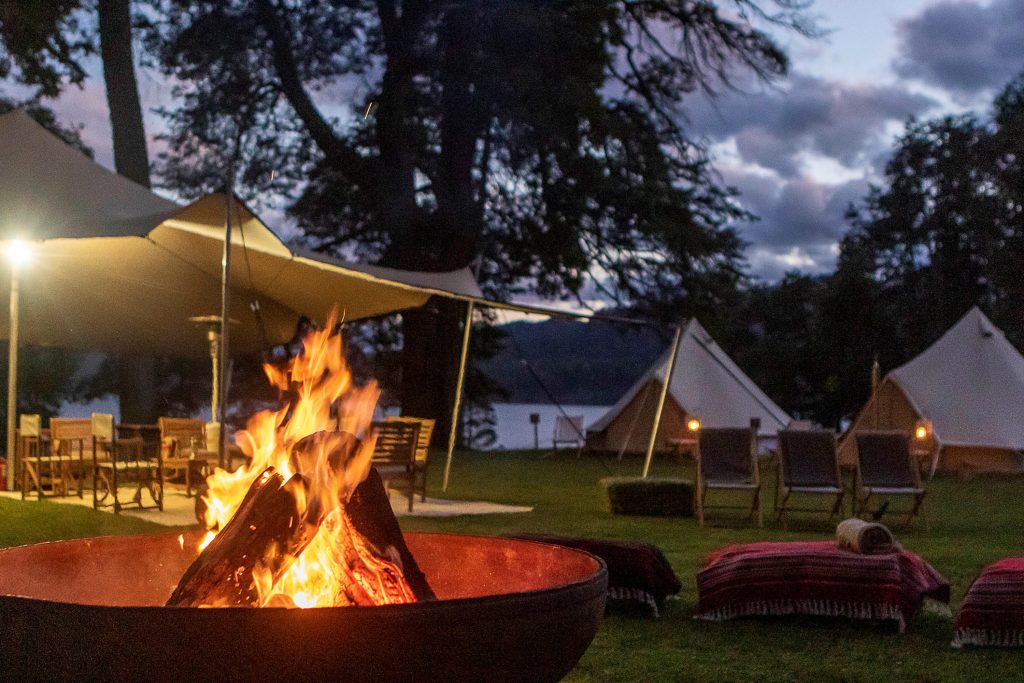 Food and Cuisine
Delicious gourmet food and premium malbec wines are included in the camps Private chef and personnel at your service.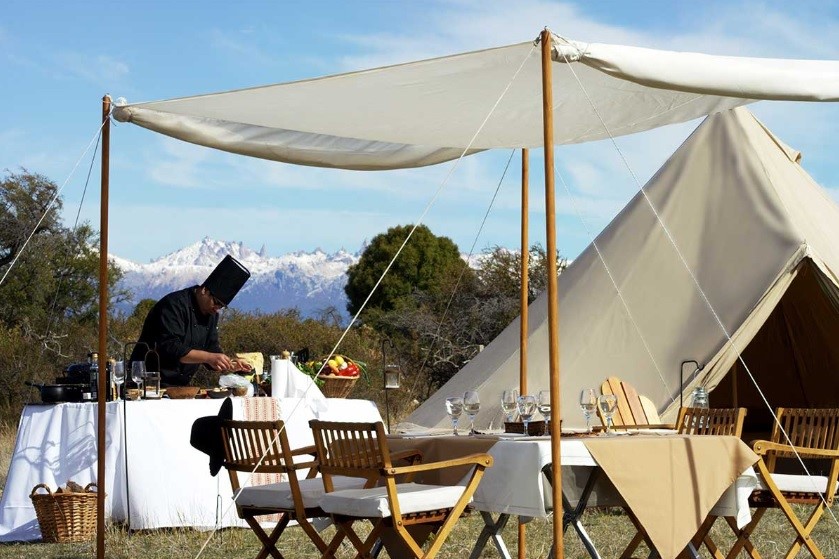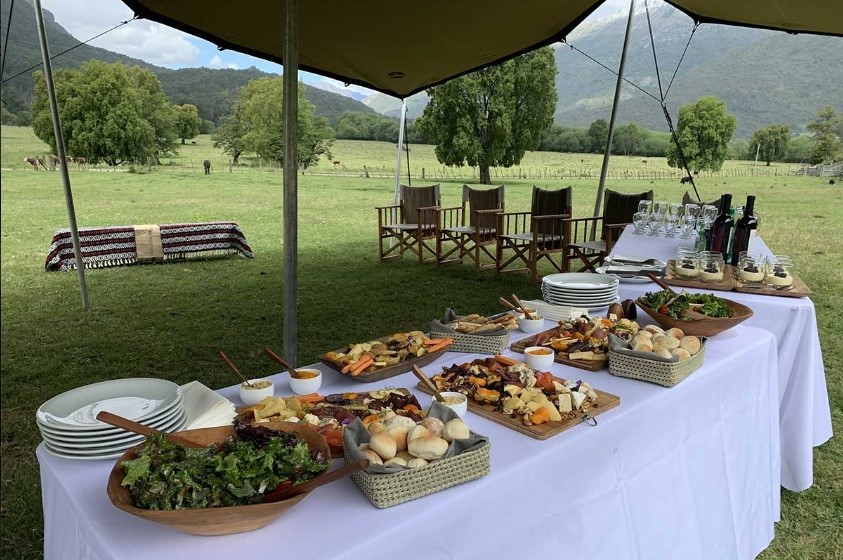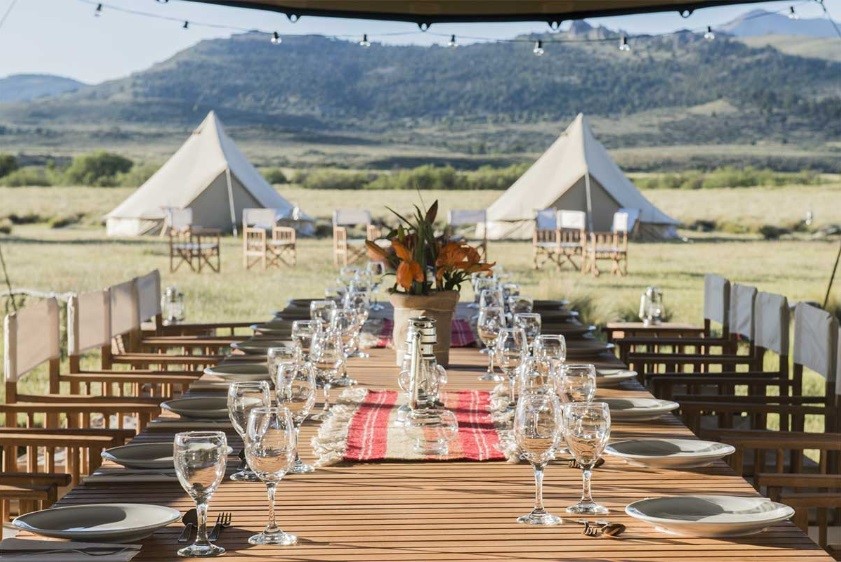 Activities
Our activities include professional bilingual guides/assistants and top brand equipment. Hiking, mountain biking, rafting, private navigation, horseback riding, and fishing.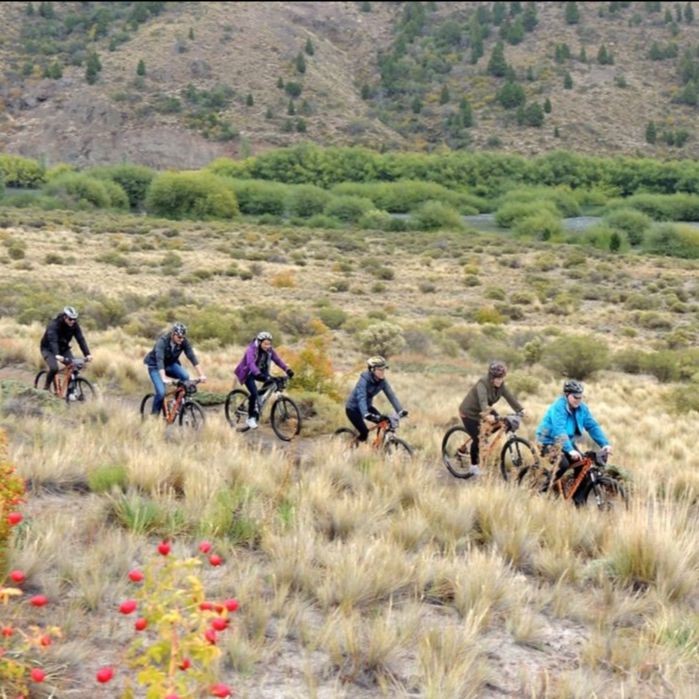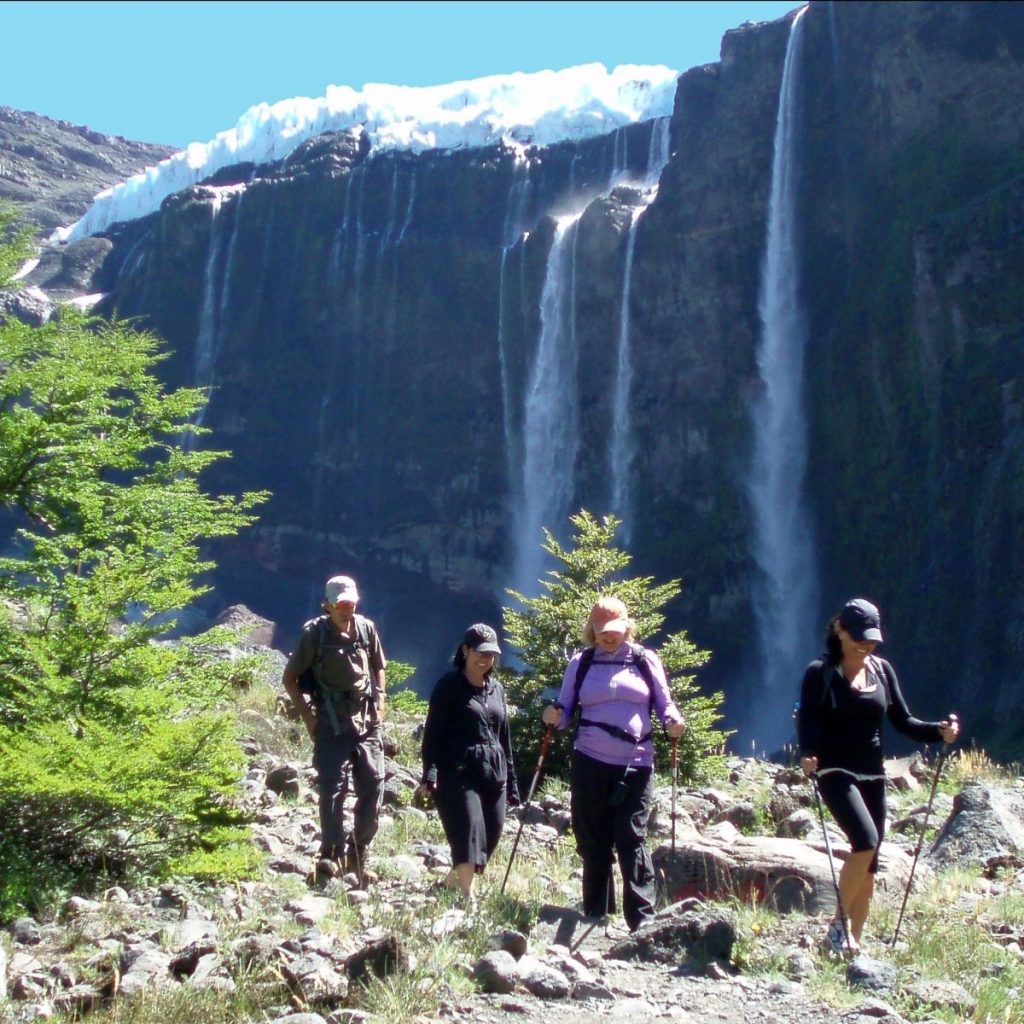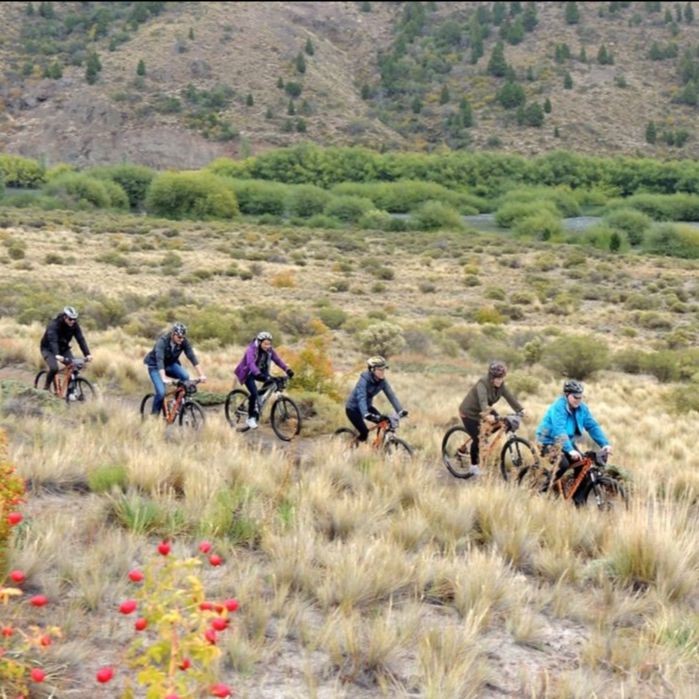 Please click here to find out more