The sounds from Nashville are authentic, soulful and unpretentious and are easily accessed via direct flight connections from Dallas, Houston and Los Angeles.  A city famous for Tennessee whiskey distilleries, celebrity sightings, plantation mansions, hot chicken, a popular television show and of course music! You can listen to live music at any time of the day, every day – and that includes quality performers from all genres. But wait there's more – their top industries, healthcare and education are thriving, with well reputed colleges and Vanderbilt University in particular, leading the way on the latter.

Movie stars and musicians including Justin Timberlake, Miley Cyrus and Taylor Swift have set up home in Nashville. On the way to IMEX Vegas last year, Marissa Fernandez, DMS and a lucky group of incentive planners called the Sheraton Grand home for a few nights and were served up with an orchestra of experiences, courtesy of DMS's DMC partner, Maple Ridge Events, a Hosts Global member.
A walk down to the Boulevard downtown, the centre of 'Music City', is filled with character and life and will have you totally immersed in all things fun! The Honky Tonks, with their variety of sounds, will have you kicking up your heels and getting into the spirit of things in no time. Celebrity bars and restaurants are being erected by the minute, providing a great vibe and sense of celebration in this city.
Nashville is like walking into a big warm hug; there is something spirited and natural about this city and it's all to do with the locals, who's southern hospitality engulfs you and makes you want to return.
A walking city in the true sense of the term, with museums, Honky Tonk strip and major hotels a brief stroll to and fro. Key areas such as Music Row (home to world famous recording studios), affluent residential suburbs like Franklin and The Gulch, are all within a 20 minute radius of each other.
One client shared ''I found the trip to Nashville a real eye-opener to what a great destination it is for incentive programs''.
Maple Ridge Events, a Hosts Global member operate with the highest level of integrity while enriching their clients lives through unforgettable moments.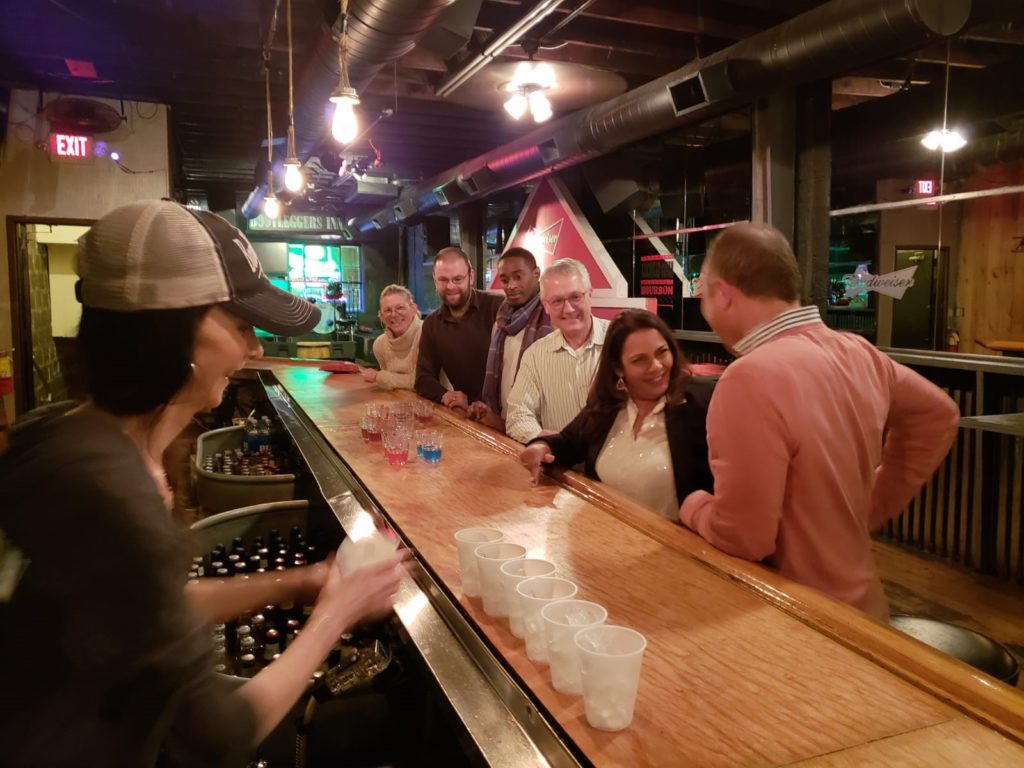 Contact us for a tailored proposal or more information on our DMC partner Maple Ridge Events, a Hosts Global member.