Not only is Belfast is the capital of Northern Ireland, this city holds a wealth of history and fascinating experiences waiting to be explored.  'Ireland before you die' have compiled top 10 facts facts about Belfast to intrigue you:
1) Ireland's tallest building, The Obel Tower, is located in Belfast.  It is a 28-storey residential tower and an adjoining six-storey office block.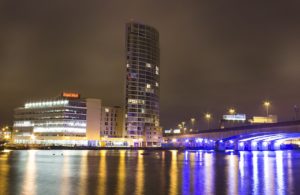 2) The Novelist C.S Lewis was born here and the nearby countryside helped inspire The Chronicles of Narnia.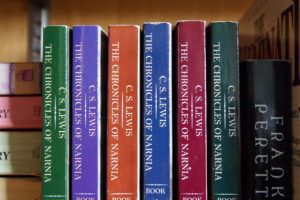 3) Led Zeppelin gave their anthemic Stairway to Heaven its live debut here, at the Ulster Hall in March 1971.
4) Belfast used to have a castle in the middle of the city centre, and ships in the middle of the high street.
5) Belfast's Albert Clock tower is sinking – it leans by four feet.
6) The World's Most-Famous Ship, The Titanic, was constructed here.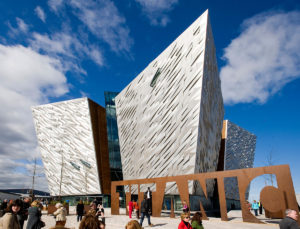 7) John Wood Dunlop invented the pneumatic tyre in Belfast in 1887.
8) Van Morrison is from the east part of the city.
9) Belfast has the world's largest dry dock.
10) The Holylands streets are named after places that the developer visited on a trip to the Middle East.
For further information about Ireland or for a tailored proposal please contact us.