WUHAN CORONAVIRUS UPDATE
In light of the recent increasing cases of novel Wuhan Coronavirus Pneumonia, we wanted to take this opportunity to update you on the situation and how it's impacting our operations.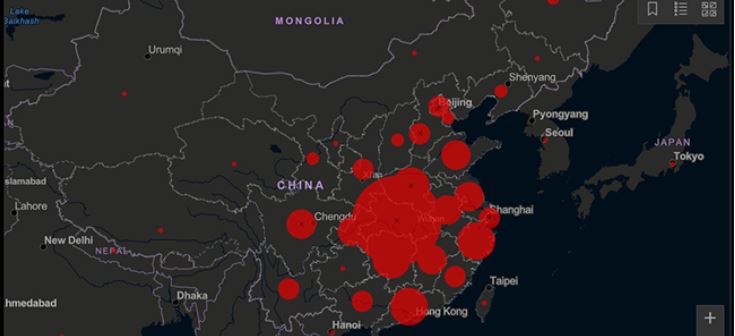 1. WHAT IS THE CORONAVIRUS?
Coronaviruses (CoV) are a large family of viruses that cause illness ranging from the common cold to more severe diseases.
 The novel coronavirus (named 2019-NCoV) has caused cases of severe pneumonia in China and few cases have been exported to other cities and countries.
Common signs of infection include respiratory symptoms, fever, cough, shortness of breath and breathing difficulties.
2. WHAT IS THE CURRENT SITUATION?
The World Health Organization (WHO) is working closely with global experts, governments and partners to expand scientific knowledge on this new virus, to track the spread and virulence of the virus, and to provide advice to countries and individuals on measures to protect health and prevent the spread of this outbreak.
To anticipate and prevent the spread of the virus, the Chinese authorities have put strong measures in place including travel prohibition and closure of airports and train stations in 20 cities in China
For any travel (outbound/inbound), Chinese immigration and customs has launched health checks at immigration. Travelers who arrive in China (including Chinese and foreigners) are obliged to complete a health declaration form.
To prevent infection with Coronavirus, tourist attractions in Beijing and Hong Kong are temporarily closed, international airlines have reduced or stopped flights to and from China.
3. FROM THE PACIFIC WORLD TEAM – WHAT MEASURES ARE WE TAKING IN VIEW OF THE CURRENT SITUATION? 
Pacific World is committed to the health and safety of guests and team members at all times so our offices in China and the rest of Asia are operating following the advisories and protocols established by local authorities.
We are monitoring the situation closely and will continue to work with local health authorities and suppliers to understand the measures that venues, hotels and other logistic suppliers have put in place for the events happening in the next months.
 To ensure we provide proper safety measures for our employees and guests, Pacific World teams in the Asia Pacific Region have been getting regular updates from the local government and the WHO on the Coronavirus. A network of communication across countries / offices and our operations have been set up.
In China, we are following specific preventive measures, which include delaying the date of reopening offices in Shanghai and Beijing and urging our employees to work from home and away from any means of transmitting the virus. For any employee who needs to be on-site, we are providing surgical masks, alcohol spray and gloves for protection. Every employee will do a health declaration every day.
 In Asia (outside of Mainland China, Macau and Hong Kong), please note that operations are continuing with heightened hygiene and security measures but without any hindrance to daily travel. Incoming and outgoing flights, hotels, venues and Pacific World offices are operating as usual.
We are constantly monitoring the situation to keep you informed of the developments from a local (destination based), Asia Pacific and global perspective.
Please check with the corresponding Pacific World Destination Manager for specific measures taken in their corresponding countries.
Questions, Doubts?
For further information please click here.